Hogg: Contemporary Challenges in Social Psychology
Pearson's author webinar series "Memorable Teaching Moments".
With academic experience extending across three continents, Professor Michael Hogg discussed the cultural and thematic challenges amongst the different publications of his best-seller, Social Psychology. Held at the Roma Tre University, this live event was organised by our team in Pearson, Italy.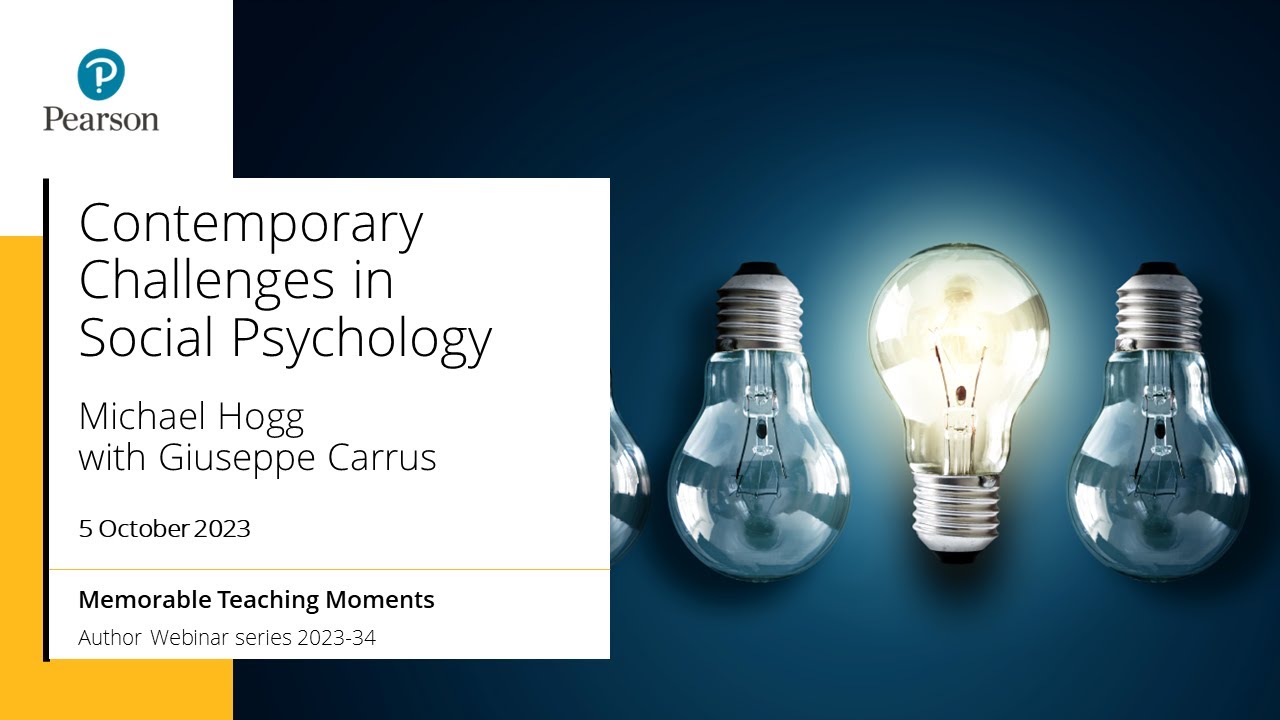 Play