Helping Educators Support Students Online: Part 1
This two-part blog examines the immediate impact of Covid-19 outbreak on teaching and learning in Higher Education and how academics have adapted.
We conducted interviews with five academics from various institutions across the UK to capture their response to the crisis.
We examined how they have had to adapt their teaching to ensure continuity of learning and support, and how they see this unprecedented event changing the landscape of HE in the future.
Who are the interviewees?
Immediate impact of Coronavirus on universities and their students
Following Government advice, universities across the UK and Ireland have had to close their doors to students. However, in order to sustain provision of learning, there has been a rapid shift to online working.
Along with this, teaching staff are finding themselves having to upskill in their use of learning technologies. Equally, students are also having to adapt to new ways of learning from wherever they are in the world, either with their family or in isolation at university. 
David Cook, Senior Lecturer in Marketing at Nottingham Business School comments on the student response to the changes: "By and large students are adapting really well and showing a really pragmatic approach. They are in the same situation as us and making the best of a difficult situation".
However, in the absence of campus timetabling, Penny Goacher, Lecturer in Medical Science at the University of East Anglia explains the challenges it creates in moving to remote delivery: "They're (students) drowning in self-directed study, which is very difficult to timetable, to schedule, to commit to, to be motivated to and how they organise their time when suddenly the structure is gone".
Professor Emel Etkas, a Lecturer in Supply Chain Analytics at Cranfield School of Management, explains the impact it has had for her students: "It is a difficult time for everybody and it's difficult for them to keep concentrated on assignments, lectures while you also are having to worry about your parents in another country, so we have had to extend deadlines to accommodate the disruption it has caused to their everyday lives."
In the early weeks of change both students and teaching staff have had to adapt to a new environment of learning that has learning technology teams playing a more prevalent role than ever before in supporting online delivery.
However, the onus is still on academics to plan and prepare materials for a curriculum in a completely different learning environment.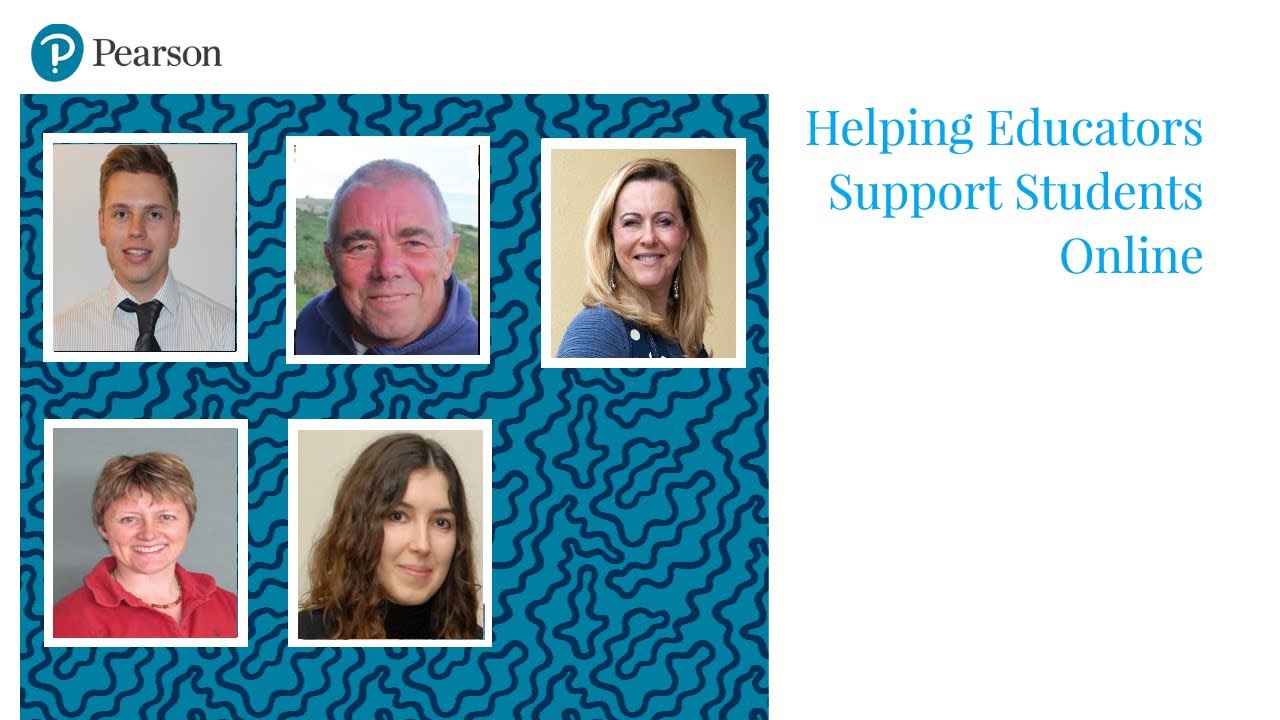 Play
Adapting and preparing materials for online learning
Our five academics all shared that the first step in preparation was repurposing materials for online.
Some of the group had already become advocates of flipped/blended learning before the outbreak; curating and creating resources that enable independent study outside of class. However they have all had to consider how they prepare their materials for online synchronous delivery too.
The biggest challenges presented to them include:
Conveying complex concepts such as numerics online without access to digital visualisers and pointing devices


Delivering content at a different pace and inflection to maintain engagement


Creating resources that are accessible for all students.
Dr Agnieszka Herdan, an Associate Professor in Accounting and Finance at the University of Greenwich explains the approach she has taken in creating her online recordings:
"My discipline is numerics, so it's not just like you are telling a story, you have to demonstrate how to get the numbers and understand patterns and results. So when you are preparing your materials, you have to think how long will my students be able to concentrate on what I'm trying to tell them.
She also adds, "Reshaping your materials is key, ensuring that it is at the right stage, of the right length and chopping into smaller pieces. You have to put yourself in the position of being a student and having less knowledge as often we have been delivering the same content for years and forget that some of these things can be very difficult for students."
Steve Astbury, a Lecturer in Accounting and Finance at INTO University of Exeter reinforces the importance of reshaping materials for online and explains how he has used some useful native tools in Microsoft Powerpoint to enrich the learning experience:
"One of the things I have started doing is using animated PowerPoints with a voice over but it's a really neat trick. I have taken a problem out of the textbook and solved it step-by-step with commentary and annotations.
"Quite often students can see the answer but are not sure how to get there."
Useful resources
Microsoft PowerPoint has some great native tools you can use to make your existing lecture resources more engaging.
There are some useful 'how-to' videos that include:
It is also worth consulting with your colleagues to see if there are common resources that can be shared to reduce the amount of time required in creating new content or to learn some really quick and easy ways of bringing your curriculum online.
Our Academic Services team have written some useful guidance on how to bring your content online for delivery.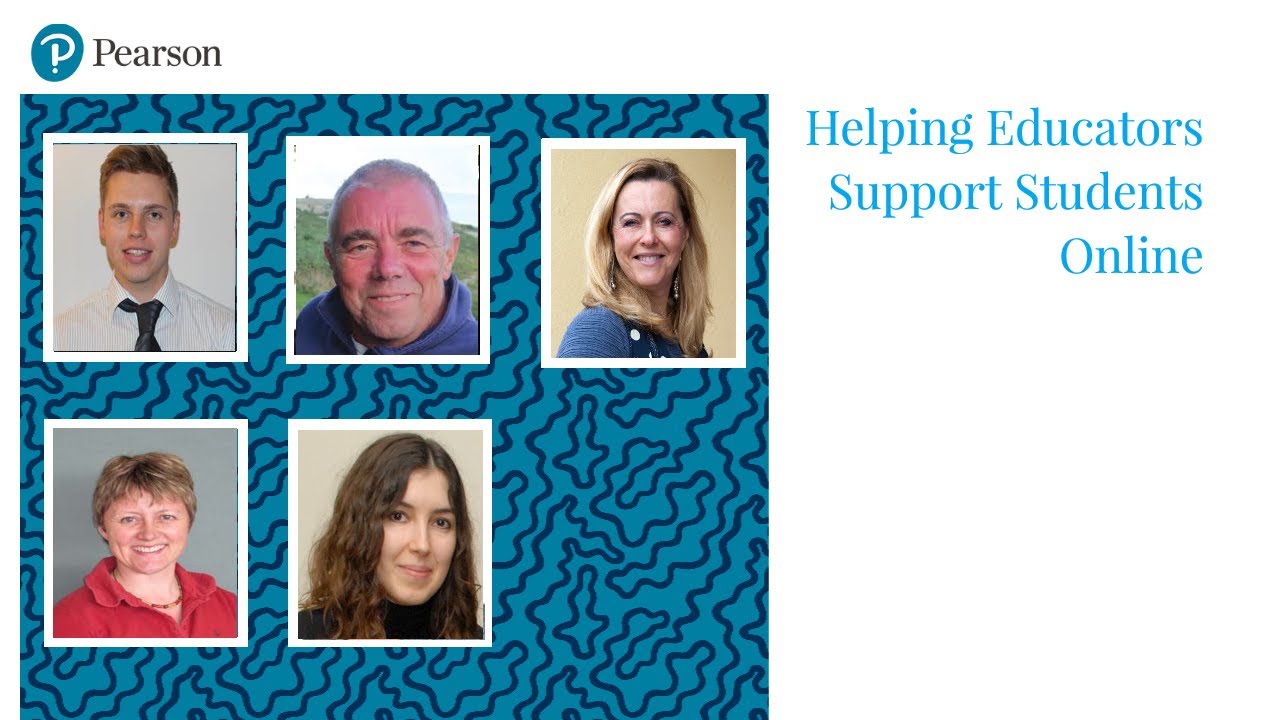 Play
Professor Emel Etkas advises: "I would recommend listening to other people, I've been watching other people and how they prepare their sessions."
David Cook also explains the benefits of collaboration between colleagues: "Looking at things module by module at what things we can harness from each module to try and improve on a wider basis. A quick round of best practice, using tools like MS Teams to collaborate, share best practice and move things forward quickly."
We have learned through interviewing our five academics that despite the challenges of the outbreak, the presence of peer-to-peer collegiality and their inherent talent to critically evaluate their teaching has put them on the front foot in adapting their teaching to support students in these unprecedented times.  
In the next blog post, we will explore some of the challenges of teaching synchronously online and some of the tips and tricks available to deliver great sessions.